Lake of the Ozarks cosmetic dentist
If you have worn down teeth, discolored teeth, teeth that are chipped or broken, have gaps between your teeth or if your teeth are misaligned, you should see a
Lake of the Ozarks cosmetic dentist
to discuss the possibility of getting Lumineers. Lumineers are a particular type of dental veneers.
Lumineers are a type of dental veneers. Veneers are very thin, custom-made shells that are created to cover the front of the teeth by a Lake of the Ozarks cosmetic dentist to improve their appearance. They offer a great deal of advantages. Porcelain dental veneers provide a natural tooth appearance and are aesthetically pleasing, they don't require extensive shaping and they're stain resistant and they can make dark teeth appear lighter. In some cases, they're used as an alternative to bleaching for whitening teeth. Dental veneers are bonded to the front of the teeth by a professional dentist in order to change their shape, color and size. They're made of tooth-colored materials such as composite resin and porcelain. The most popular material used to create veneers is porcelain. Shells that are made of porcelain are able to resist stains better than composite resin. They also look a lot more similar to natural teeth than resins do. Although they offer tremendous benefits, veneers have their disadvantages too. They require tooth preparation. While traditional veneers are much thicker, requiring the grinding down of your original tooth structure, Lumineers are so thin that little to no tooth reduction is necessary. Lumineers do not require the tooth preparation that traditional veneers do. The amount of time that it takes to place them is the main difference between dental veneers and Lumineers. Our expert dentists can help you decide if veneers or Lumineers are better for you during your appointment.
To learn more about Lumineers and veneers and to determine if they're a good fit for you, you should consult with our
Lake of the Ozarks cosmetic dentist
. Contact us today to schedule your appointment.
By Crown Dental
July 24, 2018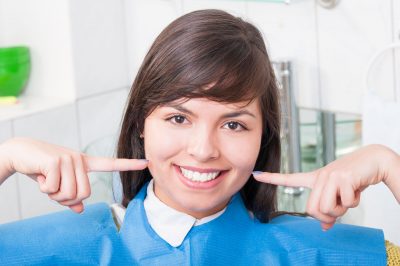 Blog Posts
Follow Us