Lake of the Ozarks dentist
If you need a teeth replacement solution and you don't want to deal with an invasive surgical procedure to restore your smile, you should explore the possibility of getting dentures. Dentures are a great alternative if you don't meet the requirements for implants. To find out if dentures are a good fit for you, you should schedule a consultation at a
Lake of the Ozarks dentist
like ours at Crown Dental.
If you're not a candidate for dental implants for whatever reason, you should see an experienced Lake of the Ozarks dentist at Crown Dental to discuss the possibility of getting dentures. Dentures are removable appliances that contain artificial teeth that you wear in your mouth as a replacement for your missing teeth. If you have lost most of your teeth due to tooth decay, gum disease or an injury, they'll have to be replaced for both cosmetic and for health reasons. When you lose teeth, it causes your facial muscles to sag because there is no longer anything there to keep its structure in place. Dentures can fix this problem because they fill out the appearance of your face and therefore, will make you look better. Dentures will also help you to restore your ability to do important daily activities such as eating, speaking and smiling, that you lost the ability to do when you lost your teeth. If you're seeking a good dentist who can assist you with dentures, you're in the right place. Our dentist is experienced, highly skilled and experienced. He is not only able to help you with dentures; he's equipped to handle all your dental care needs. We offer a full array of quality dental services at Crown Dental.
To find out more about dentures, contact our
Lake of the Ozarks dentist
 office now. We'll gladly schedule your consultation with our Crown Dental.
By Crown Dental
April 30, 2018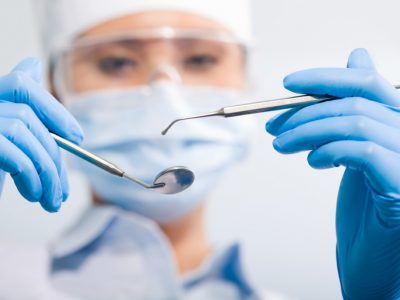 Blog Posts
Follow Us