Family dentist in Linn Creek
Are you doing enough to maintain your oral health and that of your loved ones? Book an appointment with Crown Dental to ensure that you and your family receive the dental treatments you need to prevent dental and periodontal disease from a
family dentist in Linn Creek
who truly cares!
At Crown Dental, our team of highly-trained specialists is dedicated to helping our fellow members of the Linn Creek community and its surrounding neighborhoods achieve and maintain optimal oral health. Through thorough education and elite level treatments, our friendly and dedicated staff can offer our patients the opportunity to find relief from uncomfortable symptoms, all while leveling up their smile so that they can show off their pearly whites with new-found confidence. Our state-of-the-art facility comes equipped with advanced technology and staffers trained in cutting-edge dental techniques; that way, our patients can receive the most effective treatments while suffering from as little discomfort as possible. Our treatments include implant dentistry, bridges and dentures, initial oral examinations, preventative and hygiene treatments, dental fillings, crowns and caps, pediatric dental care, teeth whitening, veneers, extractions, night guards, and root canals.
Call today to book an appointment with a family dentist in Linn Creek who you can trust to prioritize your loved ones' health and wellbeing! Our seasoned specialists can offer you advice on the best ways to avoid dental decay and plaque buildup, all while administering treatments that protect your health and brighten your smile. At our office, we value educating patients young and old about preventative care. For example, cavities can be prevented through routine tooth brushing (most dentists recommend twice a day), flossing (once a day), and fluoride treatments as deemed necessary by your dental care provider. We also provide thorough dental and periodontal cleanings, protecting our patients from the dangers of plaque and bacteria build up.
To learn more about how you and your youngest family members can receive the preventative care you need to maintain excellent dental health, call Crown Dental and book an appointment with a
family dentist in Linn Creek
today!
By Crown Dental
April 20, 2019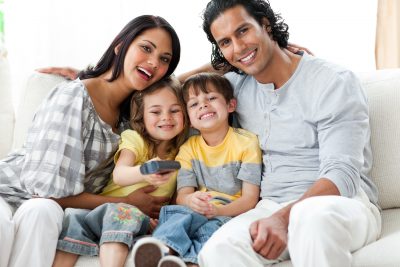 Blog Posts
Follow Us