Implants in Linn Creek
If you have missing teeth that need to be replaced, we hope you will visit us at our dental practice, Crown Dental. Patients come to us to get dental implants in Linn Creek when they want to have their missing teeth replaced with dental implants which look, feel, and function just like regular teeth.
At our dental office we have several top-notch dentists on staff including Dr. B.W. Austin. When a patient comes to our dental practice wanting to get dental implants in Linn Creek, our dentist will first need to assess their individual situation to determine whether or not they are a good candidate for getting dental implants. In order to be a successful recipient of dental implants, your jawbone will have to be thick enough and healthy enough to withstand the dental implant procedure and to permanently and securely hold the dental implant root in place. Once it is determined that you are a good candidate for the procedure, our dentist will surgically insert a dental implant root into your jawbone for each tooth that is going to be replaced. Sometimes, dental implants can be used to hold dentures in place, as well. Once the dental implant root is surgically inserted into your jawbone, there will be a healing period of several months during which time your jawbone will fully heal and the dental implant root will completely fuse to the jawbone. After our dentist determines that the healing time is completed, a beautiful porcelain crown will be permanently attached to the top of each dental implant root. At this point your dental implants will be complete and you will be able to once again eat, smile, and speak in total confidence and comfort.
For an appointment to meet with our dentist regarding getting dental implants in Linn Creek, simply contact us today.
By Crown Dental
May 19, 2019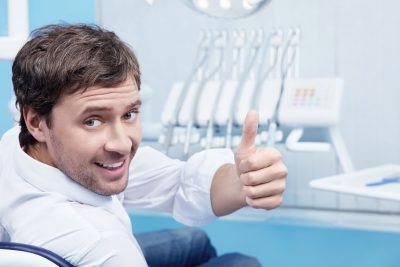 Blog Posts
Follow Us